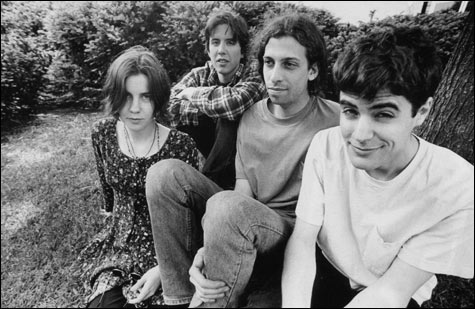 Look Back In Anger
: Thinking about lesser heard OG shoegaze,
Swirlies
come to mind. As of late, I've been bumpin their
Blonder Tongue Audio Baton
, so it seems totally worth it to give them a little blog love (#bluv). Swirlies did and do, sort of slosh between a traditional Shoegaze sound and more American, 90s fuzz pop. Your basic My Bloody Sonic
Youthes
, if you will. Upstairs is a cut off of
What To Do About Them
and it really sounds like something from
Isn't Anything
, or possibly an early Pumkins
demo
. Anywho, here's something to wet your hair to at least..